Event
Live Web Event: The iCFO Virtual Investor Conference - San Antonio, TX
is over.
Join us next time to meet Thomas Voigt!
About LyfeBrdge
---

Bending the Health Care Cost Curve in the right direction
Available from 12:00 PM - 4:00 PM (
US/Pacific
)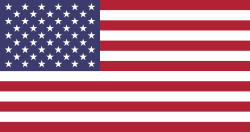 LyfeBrdge, a Pittsburgh, PA-based company, started in 2018 for the purpose of developing and commercializing remote, patient-monitoring healthcare solutions. Their primary focus is on the Home Healthcare and Long-term care market – specifically for professional care providers. LyfeBrdge has filed a non-provisional patent (US and PCT) and will launch the medical device in Q4 2023. Their FDA-registered medical device (health-monitoring sensor ring) will automatically measure vital biometric data and integrate these medical-grade data into patients' EMRs.