Experience Our Unique Approach to Bridging the Gap Between Entrepreneurs and Investors at the iCFO Capital Global Virtual Conference
For over a decade, ICFO Capital and its affiliates have been a catalyst for quality deal flow, investor networking, and connecting companies with investors across multiple industries at various stages via its monthly Investment Conferences held throughout the US and internationally. This premier gathering brings together sophisticated private equity investors, institutional investors, angel investors, venture capitalists, family offices, wealth managers, and other investment professionals. By attending our conference, you'll have the opportunity to discover high-quality, cutting-edge early and later-stage growth companies, exchange ideas, network, and explore investment opportunities.

This Summit was designed to bring together all sides of the investment community for quality deal flow and investment opportunities in some of the most unique, disruptive, and dynamic companies at various stages. Our virtual conference experience provides a dynamic and engaging platform to foster connections and facilitate valuable partnerships.
Overview of the iCFO Investment Conference & Expo:
LOS ANGELES | IRVINE | NEWPORT BEACH | SAN DIEGO | LA JOLLA | SAN FRANCISCO | BEVERLY HILLS | SAN DIEGO | SAN ANTONIO | PALM SPRINGS | SCOTTSDALE | DALLAS | FLORIDA | NEW YORK | SILICON VALLEY | SINGAPORE

Our conference series takes place in various locations across the United States and Internationally. However, the iCFO Capital Global Virtual Conference allows participants from anywhere in the world to join. These monthly virtual events attract accredited investors, angel investors, investment bankers, and other industry professionals, creating a vast audience for financing and networking opportunities.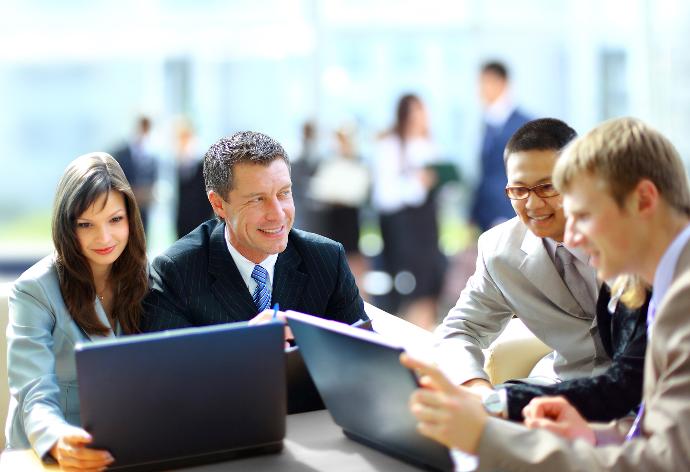 Access to Funding Resources:

---
Attending the iCFO Capital Global Virtual Conference gives you access to a broad range of investors and funding resources. It's an exceptional opportunity to present your business ideas to a nationwide audience of accredited investors. Showcase your venture, pitch your vision, and secure potential investment partnerships that can fuel your company's growth.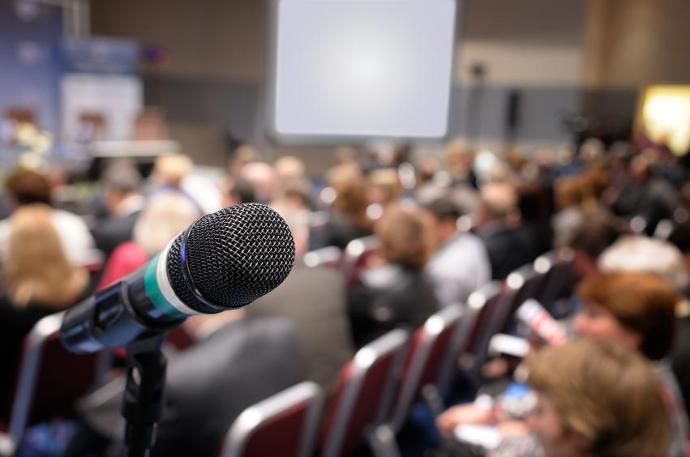 Who Should Attend:

---
Our conference welcomes entrepreneurs, private equity funds, venture capitalists, angel and private investors, family offices, and financial professionals. Whether you're seeking investment opportunities or looking to invest in promising ventures, this event provides a platform for fruitful connections and collaborations.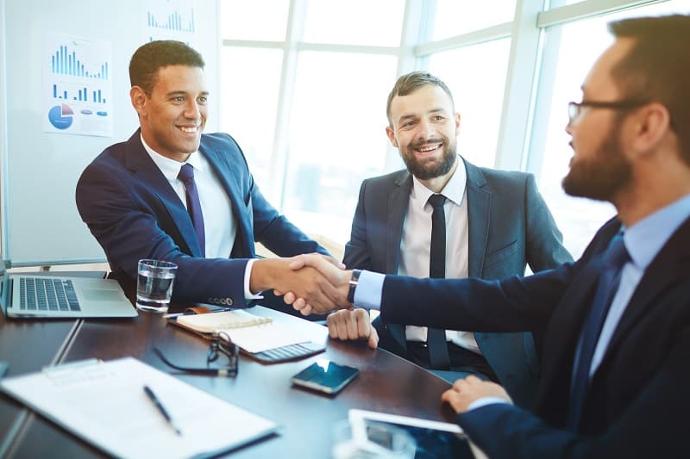 Benefit Highlights:

---
One-on-one meetings: Maximize exposure and engage directly with potential investors through personalized meetings.
Discover exciting deal flows: Explore investment opportunities in cutting-edge companies and stay at the forefront of innovation.
Increase company profile: Sponsorship opportunities allow you to reach an influential and decision-making audience, increasing your company's visibility and reputation.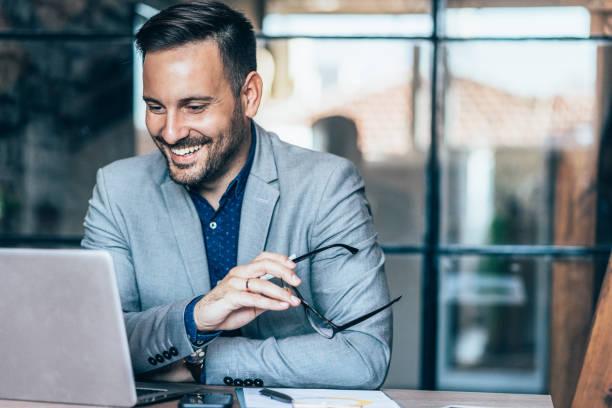 Welcome Early & Later Stage Companies:

---
At iCFO Capital, we welcome both early and later stage companies, as well as accredited investors, venture capitalists, private equity firms, broker-dealers, and investment banks. With over a decade of experience in facilitating quality deal flow and investor networking, our aim is to connect companies with investors across multiple industries and stages of growth.

Introducing "DealConnect 360": The Ultimate Deal Room for Real Results!
Welcome to DealConnect 360, your no-nonsense approach to getting deals done! We understand the value of time and efficiency in the fast-paced world of investments, which is why we have designed a powerful and seamless platform that brings together presenting companies and investment professionals for same-day terms offers, virtual networking sessions, and spot negotiations.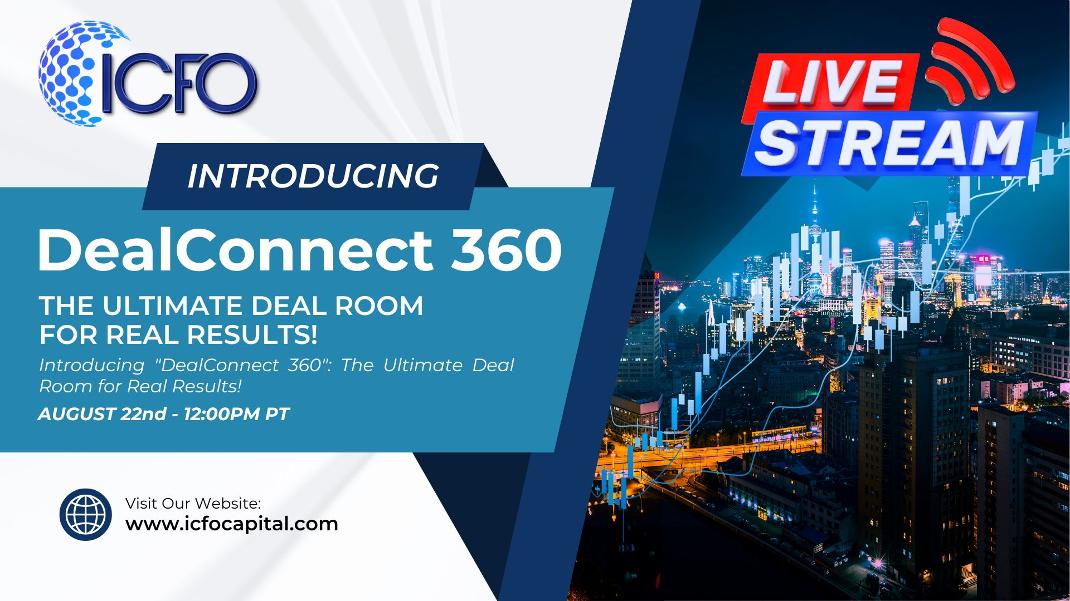 Key Features:
---
Pre-Arranged Virtual One-on-One Meetings:
Our cutting-edge platform enables presenting companies to connect with investment professionals for focused, personalized meetings. Say goodbye to wasted time and endless follow-ups; our system ensures efficient connections.
Virtual Networking Sessions:
Entrepreneurs and CEOs can showcase their investment opportunities to a wide array of angel Investors, Family Offices, VCs, Private Equity firms, and other professional investors. These interactive sessions fostered meaningful connections and potential partnerships.

Spot Negotiations
Investors can now discover pre-qualified deals and engage in real-time spot negotiations. This feature eliminates unnecessary delays and streamlines the decision-making process.
---
At DealConnect 360, we prioritize simplicity, convenience, and effectiveness. Our platform is built on the pillars of:
With DealConnect 360, deals get done efficiently, professionally, and successfully. Join the revolution and be a part of the future of investment networking!
Unique experiences to drive engagement
---
Curation:
Curation: We meticulously curate presenting companies to ensure that only high-potential opportunities make it to the DealRoom. Likewise, we pre-screen the credentials of investment professionals to foster a community of trust.
Matchmaking Process:
Matchmaking Process: Our team will match and connects presenting companies with the most suitable investors, increasing the likelihood of productive interactions and successful deals.
Real-Time Deal Maker:
Real-Time Deal Maker: Access companies and insights on deal flow sourcing, and investor preferences. Stay ahead of the curve and make informed decisions.
---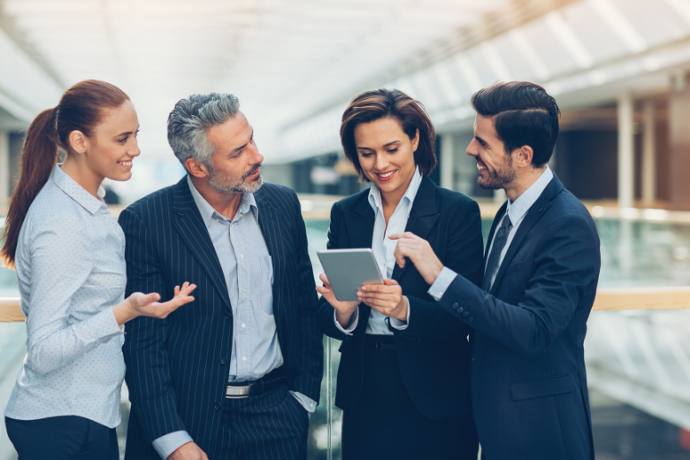 Experience our unique "Connect Live" networking with the Investors at our Virtual Conference events.
ICFO can and will connect you with the right-fit investors.
ICFO can provide access to an Accredited and High Net Worth individual.
Sign up for the iCFO Capital Global network, my monthly newsletter containing deal flows investment strategies, news, and resources you need for capital funding.