Event
Live Web Event: The iCFO Capital Global Virtual Investor Conference - Scottsdale, AZ
is over.
Join us next time to meet Sibyl Badugu!
About Zen Health Technologies
---

AI-powered, virtual reality training to improve workplace culture
Available from 12:00 PM - 4:00 PM (
US/Pacific
)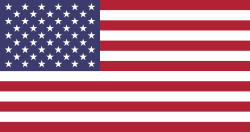 Zen Health Technologies is based in San Diego, CA, and is focused on using emerging technologies such as AI (artificial intelligence), ML (machine-learning), and VR (virtual reality) to improve workplace culture. ZenBe is the company's second product and is a subscription-based, B2B, soft skills training platform. ZenBe is customized for the organization and the employee. Learning content is determined by the individual's personality, learning style, biometric data, in-game behavior such as speech when talking to characters inside games that are part of a larger story. Ask to see a video demo of ZenBe.