Event
iCFO Capital Global Virtual Conference - Palm Springs
is over.
Join us next time to meet Kevin Sill!
About Welton Pharma
---

Welton is utilizing Apisolex drug delivery technology to optimize pharmaceutical drug products
Available from 12:00 PM - 4:00 PM (
US/Pacific
)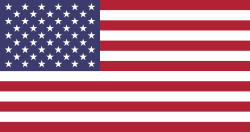 Welton Pharma was founded to develop pharmaceutical drug products. The company has in-licensed Lubrizol's Apisolex technology, invented by Welton Co-founders, to solubilize drugs that are not otherwise soluble in water. Welton will utilize this technology to provide novel, patent protected formulations that offer meaningful improvements to marketed drug products. Their lead product is anticipated to increase the response rate in cancer patients by 300% when compared to current standard of care.