Event
DealConnect 360: The Ultimate Deal Room for Real Results!
is over.
Join us next time to meet Dirk Brown!
About PROOF Hard Ice Cream
---

PROOF will be among the most highly recommended gourmet brands in the world
Available from 12:00 PM - 4:00 PM (
US/Pacific
)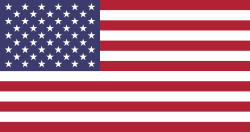 PROOF Hard Ice Cream pioneered ice cream with regulated levels of alcohol and is positioned to dominate this fast-growing market segment. The company leverages a proprietary process to produce ice cream with alcohol concentrations of 5-10% by volume and higher while balancing flavors and maintaining a creamy consistency. The company has engaged a world-class management team and is ramping sales and distribution infrastructures to scale the business nationally and internationally. PROOF Hard Ice Cream is currently selling in over 650 grocery and liquor store locations across 7 states.