Event
DealConnect 360: The Ultimate Deal Room for Real Results!
is over.
Join us next time to meet Noel Greenberger!
About Nob Hill Therapeutics
---

Pioneering Respiratory Patient Care
Available from 12:00 PM - 4:00 PM (
US/Pacific
)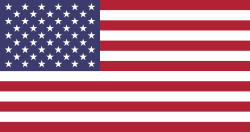 Nob Hill Therapeutics is a healthcare startup that is developing new technologies and therapies for lung-related diseases that can't be effectively treated today. These diseases impact millions of patients, and the annual market potential for several of these diseases is substantial (e.g., lung cancer - $30b, Cystic Fibrosis - $13b, Invasive fungal infections - $9b). Nob Hill has developed a new drug inhalation device platform that solves many disadvantages with today's technologies and also is working on accompanying drug-device combination products that will serve as PoC for the technology (with addressable markets in the US of $1.75b annual sales). Nob Hill's team is highly experienced with developing and commercializing respiratory products (combined experience of 100+ years).