Conducting due diligence on your sales prospect is essential for several reasons: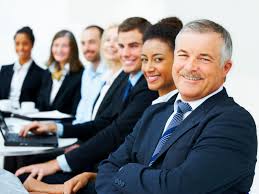 Conducting due diligence on your sales prospect is essential for several reasons:

Minimizing risks: Due diligence helps you identify potential risks associated with working with a particular prospect. This could include their creditworthiness, legal or regulatory issues, or their reputation in the industry. By identifying and addressing these risks early on, you can minimize the potential negative impact on your business.

A better understanding of the prospect: Conducting due diligence helps you better understand the prospect's business, industry, and competitive landscape. This information can be used to tailor your sales pitch, better understand their needs and challenges, and identify potential areas of opportunity.

Building trust: By demonstrating that you have done your homework on the prospect, you can build trust and establish a relationship of mutual respect. This can increase the likelihood of them choosing to do business with you.

Identifying potential synergies: Conducting due diligence can also help you identify potential synergies between your businesses. This could include shared customers, complementary products or services, or strategic partnerships. These synergies can be leveraged to create more value for both parties.

Improving negotiations: Due diligence can help you negotiate more effectively with the prospect. By better understanding their business and needs, you can identify areas where you can provide more value and negotiate favorable terms for both parties.

Conductingdue diligence on your sales prospect is essential for minimizing risks, gaining a better understanding of their business, building trust, identifying potential synergies, and improving negotiations. By doing your homework upfront, you can increase your chances of success and build long-lasting relationships with your customers.

There are no comments for now.
1
.
Conducting due diligence on your sales prospect is essential for several reasons: