Event
Live Web Event: The iCFO Virtual Investor Conference - San Antonio, TX
is over.
Join us next time to meet Nancy Kalish!
About Rule Breaker
---

Plant-based. Gluten-free. Nut-free. Top 11 Allergen-Free. Deliciously soft-baked. We've got snack time solved!
Available from 12:00 PM - 4:00 PM (
US/Pacific
)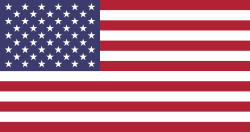 At Rule Breaker, we make amazing brownies and blondies that are gluten-free, vegan, nut-free, soy-free, kosher (certified by the Kof-K), and verified non-GMO by the Non-GMO Project. Plus, they pack lots of protein and fiber in less than 250 calories. (Secret ingredient: beans!) Now, that's a Rule Breaker!