RUNNING A BUSINESS IS A FULL-TIME JOB
AND SO IS FUNDING A BUSINESS.

---
Find Angel investors, or strategic investors through our proven online investment platform. We transform how deals get discovered and transactions get done.

ACQUISITION | BRIDGE CAPITAL | GROWTH EXPANSION | BUY OUT

---
Get you cash flow back on track. Extraordinary reach, extraordinary results.

WE WELCOME EARLY & LATER STAGE COMPANIES

---
Access to funding resources Present your business ideas to investors Nationwide search for Accredited Investors

SIMPLE FUNDING SOLUTIONS FLEXIBLE

---
Our model relies heavily on a company's ability to generate revenues while not on their assets, or positive free cash flow.

30% OF OUR CLIENTS ARE PRE-REVENUE

---
Our Venture partner supports emerging growth companies' innovation is becoming dominant in their categories or creating entirely new ones.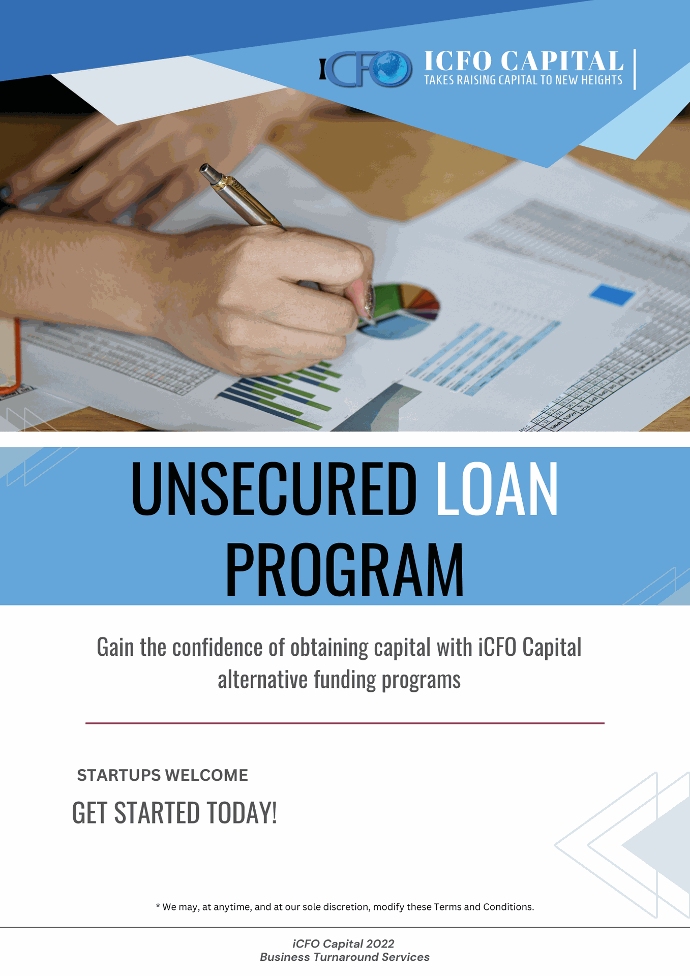 A LOAN PROGRAM THAT DOES NOT ASK FOR ANY BUSINESS RECORDS

---
Gain the confidence of obtaining capital with iCFO Capital alternative funding programs